Looking for easy cheap keto meal recipes that comfort in your budget? If you get some keto meals and not so expensive, to eat daily basis meals and on a diet, then that is so tough to choose easy to make simple meals for lunch and dinner. Right?
Here in this post, I share some deliciously healthy and keto-friendly recipes that go well for lunch and dinner. Also, they are a good keto meal plan or meal prep. Here are some budget-friendly ingredients that best for the daily keto meals that you can buy to keep your Keto Diet meal costs down:
Ground beef
Chicken
Ground turkey
Chicken thighs
Frozen chicken breasts
Sausages
Canned tuna
Pork shoulder roast
Casseroles and soups
Vegetables like cucumber, tomatoes, avocado, onions, carrots, lettuce, etc.
Also some tips for eating the cheapest keto meals:
Avoiding snacks that not in your keto diet and not budget-friendly.
Avoid long ingredients lists, to make any recipes so long and take more time.
Take those keto-friendly recipes that easy to make at home, and low carb too, that's good for health and you can get on a budget.
Cook in bulk, which is better for savings, and also buys ingredients in bulk too!
Prepare and make recipes with simple ingredients, that you will get proteins and nutrients.
---
21. Keto Chicken Fajitas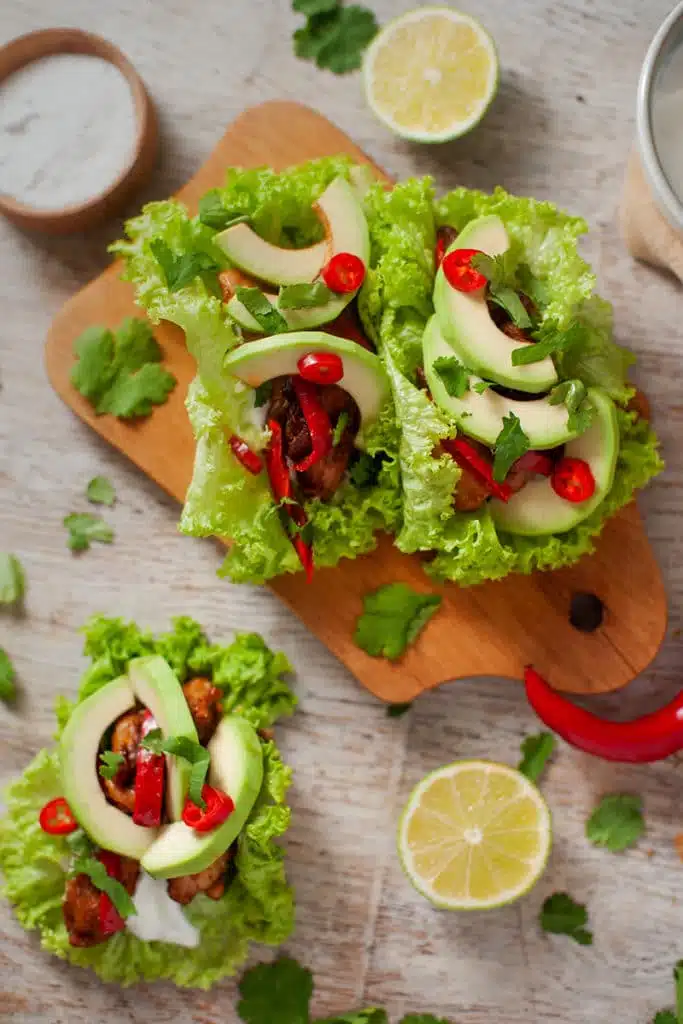 These Keto chicken fajitas is an easy and quick meal that best for dinner tonight. Delicious, not so many ingredients need to cook this recipe and keto-friendly that anyone eats that recipe without hesitation. This dish is so easy just about anyone can cook it, ready in 15 minutes with nice flavor and satisfaction!
Get the recipe here.
---
Related Chicken Ideas:
Tandoori Chicken Recipe
Keto Chicken Recipes
Instant Pot Chicken Recipes
Air Fryer Chicken Recipes
Chili Chicken Recipe
Crispy KFC Style Chicken Drumsticks
Chicken And Dumplings Recipe
---
20. Stuffed Bell Peppers Without Rice
Traditional stuffed bell peppers loaded with ground beef, tomatoes, rice, seasoning, and cheese. But here we are following low carb diet meal so to make this recipe without rice but the flavors of traditional stuffed peppers are so delicious, keto-friendly and good for cheap keto meals. Try this recipe tonight at home and serve hot!
Get the recipe here.
---
Suggested: 7-Day Keto Meal Plan Ideas
---
19. Low Carb Veg Manchurian
This is one of my favorite cheap keto meals. Vegetable Manchurian, one of the most famous of the Indo-Chinese dishes. Vegetables such as cabbage, cauliflower, potatoes, mushrooms, etc. are made with some spices to make Veg Manchurian. Here you get how to make Vegetable Manchurian step by step with gravy in an easy process.
Get the recipe here.
---
Related Veg Ideas:
High Protein Chickpea Recipes
Vegetarian Meal Prep Recipes
High Protein Vegetarian Recipes
Vegan Meal Ideas
Creamy Coleslaw Recipe
Veg Club Sandwich Recipe
Mexican Vegetable Taco Recipes
Vegan Air Fryer Recipes
Paneer Tikka Recipe
Veg Cheesy Pizza Recipe
---
18. Turkey Taco Lettuce Wraps
Ground Turkey Taco Lettuce Wraps are one of our favorite Paleo, Whole30, and keto recipes to make on a busy weeknight! Throw everything together in one skillet and these ground turkey lettuce wraps are ready in under 30 minutes!
Get the recipe here.
---
Suggested: Keto Wrap Recipes For Meal Prep
---
17. Creamy Broccoli Cheddar Soup
Creamy Cheddar Broccoli Soup Recipe loaded with full of green veggie broccoli with cheddar cheese and cream – just delicious keto low carb soup best for any lunch or dinner with a salad side dish or like bread or some cracker biscuits!
Get the recipe here.
---
Related soups:
Keto Soup Recipes
Minestrone Soup Recipe
Weight Watchers Soup Recipes With Smartpoints
---
16. Creamy Garlic Chicken Soup
So delicious and easy to make this chicken soup is perfect for meal prep!
Get the recipe here.
---
Suggested Keto Ideas:
Keto Recipes Under 5G Carbs
Keto Recipes For Weight Loss
Keto Make Ahead Freezer Recipes
Keto Pasta Recipes
Keto Kale Recipes
Keto Coconut Flour Recipes
Keto Lunch Ideas
Keto Dinner Recipes
---
15. Keto Mushroom Soup
This Creamy Mushroom soup is packed with only 7 ingredients and ready in 20 minutes. Thick, creamy, tasty and delicious this soup is low carb and gluten free that are best for weight loss.
Get the recipe here.
---
Related: Keto Mushroom Recipes
---
14. One Skillet Chicken with lemon Garlic Cream Sauce
This chicken recipe with garlic lemon cream sauce makes a perfect lunch or weeknight dinner recipe.
Get the recipe here.
---
Suggested: Keto Recipes Under 3G Carbs
---
13. Egg Salad
This egg salad is healthy and low carb protein meal for breakfast or lunch. With few ingredients this salad recipe is easy to make and ready within few minutes.
Get the recipe here.
---
12. Low Carb Pizza Casserole
This Low Carb Pizza Casserole is so delicious and yummy that anyone loves this recipe Packed with all of the flavors of pizza, sauce, pepperoni, sausage, mushrooms, peppers, and lots of cheese after bake this delicious pizza casserole break any cauliflower rice or any recipes, after taking a bite you say just wow, more! Gluten-free, keto that best for cheap meal dinner casserole and I'm sure that you don't miss.
Get the recipe here.
---
Related: Keto Pizza Recipes
---
11. Cashew Chicken Lettuce Wraps
Cashew chicken lettuce wraps is one of my absolute favourite keto wraps recipes for dinners right now. Simple to make, delicious and easy recipe packed with full of flavor. The flavor of cashew chicken makes the recipe so tasty and amazing for meal.
Get the recipe here.
---
Suggested Delicious Recipes:
High Protein Meal Ideas
Weight Watchers Air Fryer Recipes
Keto Chaffle Recipes
Keto Side Dish Recipes
High Protein Slow Cooker Recipes
Keto Crockpot Recipes
Meal Prep Recipes For Weight Loss
---
10. Keto One Pot Taco Casserole
Casserole is the healthy food that makes you full for a long day. But this taco casserole is loaded with lots of flavors from tacos and With only 4 grams net carbs you can get a amazing delicious recipe for meal. Here you get how to make crockpot taco casserole with just 10 minutes prep.
Get the recipe here.
---
Related Instant pot Ideas:
Instant Pot Recipes
Keto Instant Pot Meals
Instant Pot Dump Dinner Ideas
---
9. Keto Cabbage and Beef Soup
The cabbage soup is best for keto diet and with beef mixture make the recipe super delicious dinner. This low carb cabbage soup recipe in a balanced low carb diet, instead. A beef cabbage soup can be a delicious meal for lunch or dinner, and keto-friendly too!
Get the recipe here.
---
8. Mexican Cauliflower Rice
Looking for healthy and easy keto rice recipes? This Vegan Fried Cauliflower Rice is best instead of rice for lunch or dinner meals. Try this paleo recipe at home and get to know how to make this whole 30 casserole rice recipe.
Get the recipe here.
---
7. Keto Cheeseburger Casserole
Easy Low Carb Keto Cheeseburger Casserole Recipe – With common ingredients, this easy keto cheeseburger casserole recipe is a one-dish low carb dinner for the whole family. Check the tips & variations for the best skinny low carb cheeseburger casserole ever.
If you've been on the hunt for a low carb cheeseburger casserole, this is the recipe for you! Only 2 net carbs per serving and it's so filling and delicious!
Get the recipe here.
---
Suggested: Keto Casserole Recipes
---
6. Keto Green Bean Casserole
Green Bean Casserole is the best for health and who looking for healthy vegetables and keto low carb recipes, this recipe is good for them. Easy-to-make and ready just within 30 minutes, serve hot in your lunch or dinner meal.
Get the recipe here.
---
5. One Pot Creamy Tomato Soup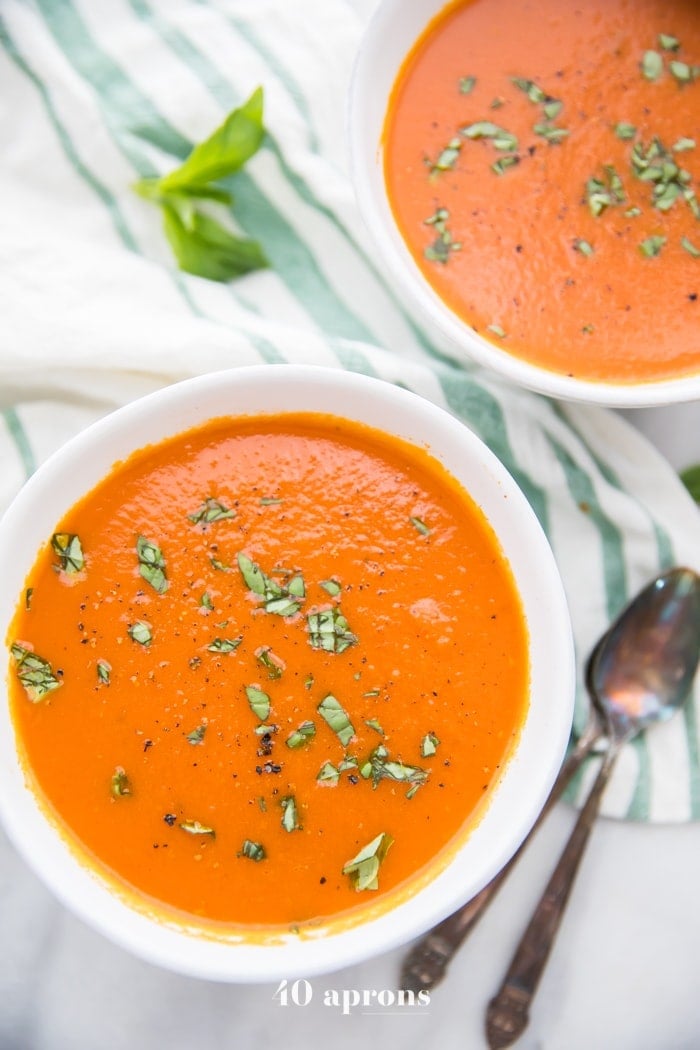 Tomato Soup! Yummy! I love this soup recipe and one of my best ever keto one pot meals that I need while I'm in lazy mood. This soup is great meals for lunch and helps you lose your weight because it is keto friendly and also vegan, sugar-free, whole30 with comfortable dish for anytime you want.
Get the recipe here.
---
4. Chicken and Broccoli Casserole
This Cheesy Keto Chicken and Broccoli Casserole Recipe are so healthy and delicious and easy to make at home within 30 minutes. Loaded with chicken, broccoli, broth, lots of cheese with some seasoning and make a nice flavor, is the perfect dinner for when you want some delicious comfort food with some fresh herbs.
Get the recipe here.
---
3. Keto Thai Coconut Chicken Soup
Thai coconut chicken soup or you can say aka Tom Kha Soup, or Tom Kha Gai Soup is just amazing taste with lots of nutrition and flavors. Made with fresh simple few ingredients coconut milk, fresh lemongrass, lime juice, fish sauce, and fresh lime leaves, etc that cheap rate and get on a budget for a rich flavorful soup recipe! This soup recipe is Keto friendly, low carb, gluten-free, Paleo, Whole30, best for lunch, try now!
Get the recipe here.
---
Related: Keto Almond Flour Recipes
---
2. Shrimp and Broccoli Alfredo
Healthy Easy Shrimp and Broccoli Alfredo Recipe are loaded with cream cheese, Shrimp, Pasta, Broccoli and creamy parmesan. This keto recipe is easy-to-make and just ready within 30 minutes. This Shrimp Alfredo comforting recipe is best for dinner and serves hot to your family and friends.
Get the recipe here.
---
Suggested: Healthy Baby Broccoli Recipes
---
1. Keto Egg Roll in a Bowl
This Egg Roll in a Bowl is a Paleo, keto, and one-pot ground turkey recipe and on a cheap rate budget meal that is loaded with an Asian flavor, cabbage and ground turkey and few seasonings dinner recipe that is also gluten-free, dairy-free, and Whole30 and easy to make at home just ready within 30 minutes.
Get the recipe here.
---
Related: Keto Egg Salad Recipes
---
Bonus
Keto Buffalo Chicken balls
Keto sausage balls with buffalo chicken are the perfect appetizer for any time of the year and also for a dinner side dishes too! These low carb, gluten-free buffalo chicken sausage balls are easy to make quick and delicious that perfect for your Game Day celebrations.
Get the recipe here.
---
Cucumber Tomato Salad
This Cucumber Caprese Salad makes with lots of vegetables, perfect for summertime snacks or dinner with any dish. Toss with olive oil, pepper, salt, balsamic glaze which make that recipe salad delicious.
Get the recipe here.
---
Suggested Salads:
Keto Salad Recipes
Summer BBQ Backyard Salad Ideas
Honey Fruit Salad Recipes
Healthy Salad Recipes For Weight Loss
---
Keto Loaded Cauliflower Casserole
The Keto Bake Loaded Cauliflower Casserole Recipe is so healthy and delicious. Packed with cauliflower, butter, cheese, chives and bacon with seasoning, just ready within 20 minutes, you can add rice also. The ultimate Instant pot low carb and keto-friendly side comfort food for your diet. With cream cheese the recipe is so tasty, try this recipe today as a meal at lunch or dinner.
Get the recipe here.
---
Keto Salmon Salad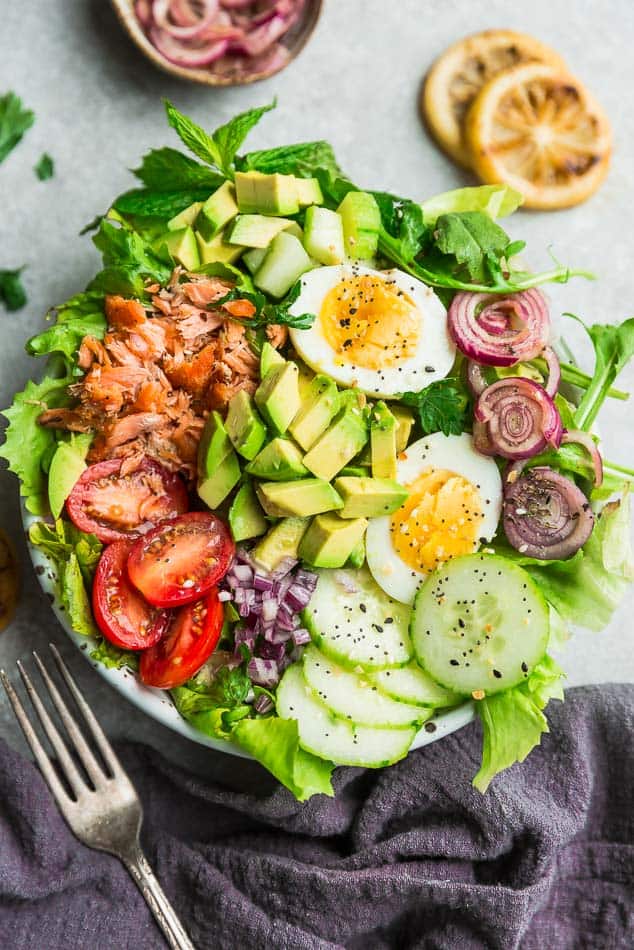 If you on a keto diet, this keto-friendly low carb salmon salad recipe is the best for you. Easy to make and perfect for lunch and weeknight dinner. You can sprinkle a little dijon mustard for extra taste.
Get the recipe here.
---
Keto Tuna Patties
These keto tuna patties are perfect for both lunch or dinner. So simple to prepare at home and best for an easy weekday dinner.
Get the recipe here.
---
Suggested: Keto Fish Recipes For Meal Prep
---
Keto Lemon Garlic Shrimp
It's another shrimp recipe made with lemon and garlic. Taste is just awesome and perfect for a cheap keto meal, just check out the recipe.
Get the recipe here.
---
I hope you already choose your best cheap keto meals, so don't wait to go and make those recipes and serve hot for your family.
If you really like this post keep it share with all so that they will make these keto meal recipes at their home.
SHARING IS CARING!
FACEBOOK | TWITTER | PINTEREST
Did you like this article and make it later at home? SAVE this pin to your favourite board on Pinterest!